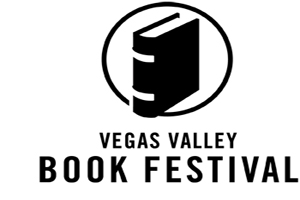 From Nov. 3 to 6, the Vegas Valley Book Festival will celebrate its 10th anniversary. This year's festival will feature 100 writers, 100 events, and around 14,000 people are expected to attend. Jorge Argueta, author of A Movie in My Pillow, Max Brooks, author of The Zombie Survival Guide, Jillian Canter, author of The September Sisters, and Justin Roberts, music artist nominated for the Grammy Award "Best Musical Album for Children" for his album "Jungle Gym," are only a few of the authors and artists that will be present.
"From an English teacher standpoint, I'd say anything that brings awareness and attention to reading is important and benefits the community," comments Mrs. Stacy Grossman, English teacher.
Workshops, book signings, and discussions will be held, along with a few additions to the event, including a Young Adult literature program and the Las Vegas Jewish Book Festival. The festival's events will take place at the Historic Fifth Street School, the Las Vegas Clark Country Library, UNLV, the Arts District, and other venues in the valley. The final event of the festival will take place at the Centennial Plaza. As part of the final celebration, a $10 fee can be paid to enter the Chef's Plaza to enjoy grilled food as part of a fundraiser for Three Square and the book festival.
"It is a great occasion for local residents. It also gives locals an opportunity to meet and greet some famous authors," says Christian Alonzo, junior.
Sponsors for the event include the Las Vegas Office of Cultural Affairs, the Las Vegas Clark County Library District, and the Las Vegas Review Journal.To learn more about the book festival, visit www.vegasvalleybookfestival.org or call (702)-229-5431.