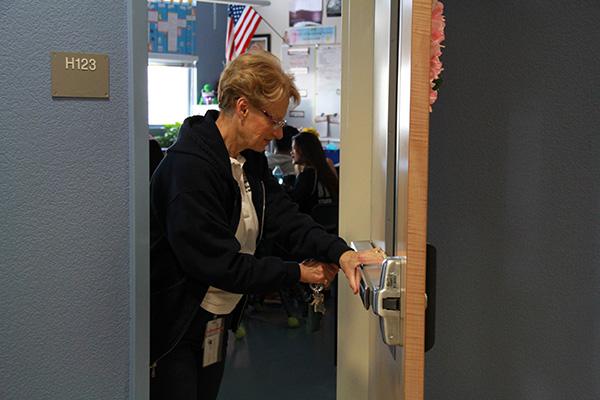 An official soft lockdown was announced at 7:40 this morning on the intercom in all classrooms and hallways, due to a student entering campus through the side doors without a pass.
"I have never experienced a soft lockdown before, but knowing that Southwest takes their security seriously, I felt safe," senior Desirei Galgana said.
As soon as the lockdown was announced, teachers and administrators were instructed to make sure all students were present in class, no students were allowed in the hallway or bathroom, and all doors to their classroom were locked.
"The lockdown concerned me because I didn't know what was going on, but I'm glad that everyone was okay, " senior Yesenia Morales said.
The soft lockdown ended at 8:05 a.m. When this was announced, an administrator also instructed students not to leave campus early or enter campus late through the outside doors, but through the main office.
"Everyone will always be safe on my watch," Principal Mrs. Felicia Nemcek said.