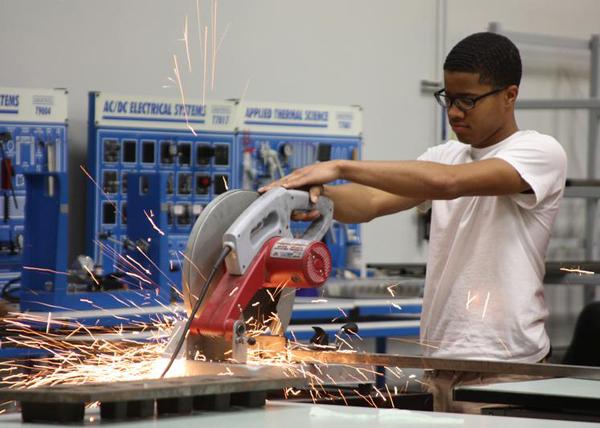 The Magnet Schools of America announced the schools that earned a 2013 Merit School of Excellence recognition on Thurs., Feb. 21–SWCTA being one of them.
"It makes me proud because I know that these past four years, even though we're a new school, everything we've done and everything we do has brought up to this point," senior Ashley Tolentino said.
In order to earn this recognition, Principal Mrs. Felicia Nemcek completed an application stating the program areas, community service, and a brief summary of project based learning. She also presented an overall description of the school and the accomplishments of the school over a short period of time.
"I feel amazing because it brings out more opportunities than being in a normal school," senior Enas Ajaj said.
The school will be ordering a banner claiming this excellence and will add it to the other recognitions–Apple-Distinguished and a CCSD Five-Star school.
"Everybody worked together. It was based on how hard the teachers worked to build their program areas and how hard the students worked in their program areas and core classes," Nemcek said.