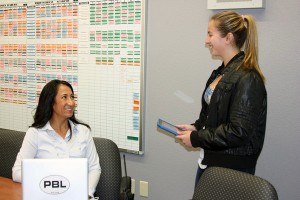 It was announced yesterday that Southwest Career and Technical Academy has been named an Apple Distinguished School for a second year.
"Different schools are offered a variety of different awards, but being an Apple Distinguished school is by far the proudest achievement of my entire career," Principal Felicia Nemcek said.
SWCTA is one of 43 schools nationwide that Apple is recognizing for their outstanding commitment to technology in the classroom. This title is a great honor for both the students and the staff of Southwest Career and Technical Academy.
"It was great to know that our school is being recognized for all the incredible things that happen everyday at our school," Nemcek said.