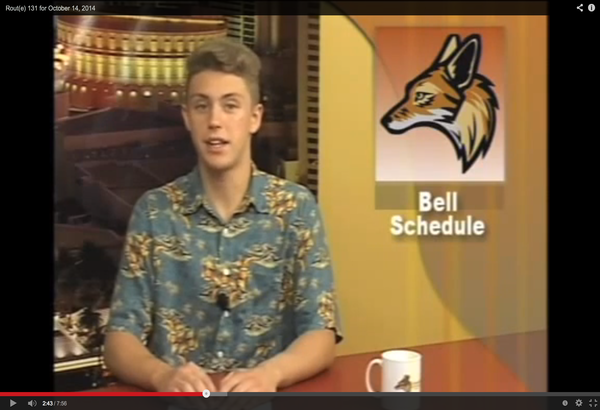 Due to technical difficulties, the cast of Route (e) 131 had to film the morning show live for the first time in six years.
"We recorded the show like we normally did and when we played it back, there was nothing there so we had to quickly film it live," Broadcast Journalism Adviser Mr. Tom Rizzo  said.
The show was pre-filmed during period 1 to air at the start of period 3; however, when the cast proceeded to play it back, there was no footage.
"There was a lot of pressure for the anchors and the crew because it was being filmed live. Other than running the wrong credits, the show went pretty flawlessly," director Kenneth Wong said.
Due to the special bell schedule for the DA vs. PA flag football game, there was not enough time to re-film the announcements.
"It went really well and the show was great. Everyone was very professional and the show exceeded my expectations," Rizzo said.