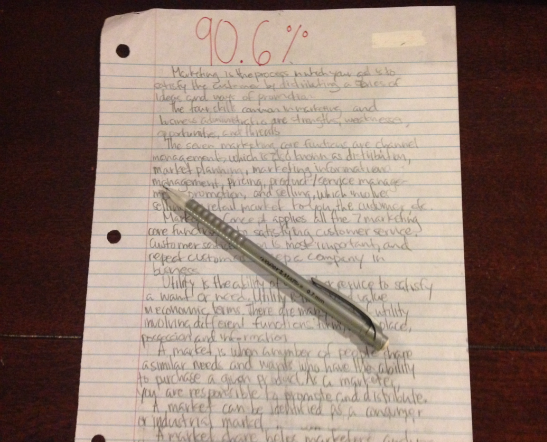 The results for the high school writing proficiency examinations from the Nov. 6 session were released today, and the pass rate for SWCTA is 90.6%.
"English is a very strong subject area at our school and I am very relieved that I passed it my junior year so I would not have to worry about it senior year," senior Sebastian Atienza said.
At a 90.6%, the pass rate for the writing proficiency exams have increased by 1.2% in comparison to last year's rate, which was 89.4%. Further information regarding which students passed or failed will be shared with those individuals soon.
"I'm so glad I passed (last year). I get to chill and hang out with friends instead of taking the exam," senior Jeb Marinas said.
Proficiency exams, which are first administered to students during the sophomore year, test students on four sections that he/she must pass in order to graduate: Math, reading, writing, and science. Additionally, the next proficiency exams will be administered from March 3-7.
"My parents expected me to pass, so I'm happy I did (last year)," senior Jon-Beauford Langub said.