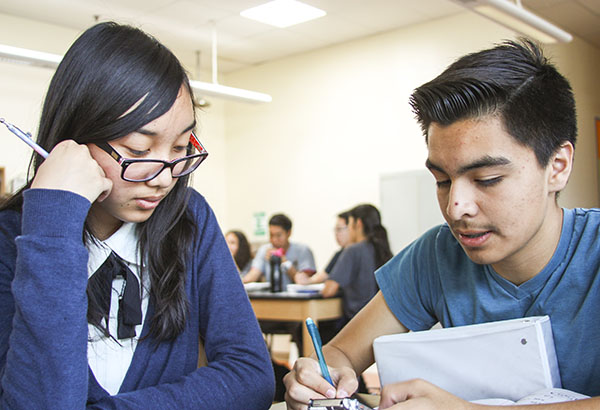 The ACT college assessment will be administered to the junior class on April 28, instead of March 3, due to testing environment requirements. All freshmen and proficient students will have the day off, while non-proficient juniors and seniors will be testing on campus.
"They [Clark County School District] moved the date so that we can use every classroom for ACT testing," Assistant Principal Mr. Michael Butler said.
All juniors must take the ACT and are required to test approximately four feet apart, which means an average of 14 students are permitted to test in one classroom.
"I took the ACT and I used a study guide to review for it. My testing experience went pretty smoothly and I think other students should take the test because it tells you how well you're doing and what you still need to work on," senior Brook Ounphonchareune said.
Students taking the test are required to present their Student ID as well as provide their own materials, such as a pencil. Paper and other items will be provided.
"Students should be practicing and familiarizing themselves with the test. I suggest getting a good night's rest. Don't psyche yourself out," Butler said.
It has not been determined whether or not the current sophomore class will be required to take the ACT during the 2015-16 school year. However, the Class of 2015 must take the science proficiency exam on March 5 in order to graduate.
"I plan on taking the ACT in the future to prepare for college. I'm going to study by doing the practice tests," sophomore Christine Herrera said.
In addition, Act Online Prep™  accounts are currently available to all juniors and will be made available to all freshmen and sophomores in their English classes. The program offers students content review and outlines a study path to prepare for the assessment.
"I heard the ACT is hard, so I'm going to study by using the practice tests that we got online in English class. I know colleges are going to look at my scores so I hope I do well," junior Kenneth Wong said.