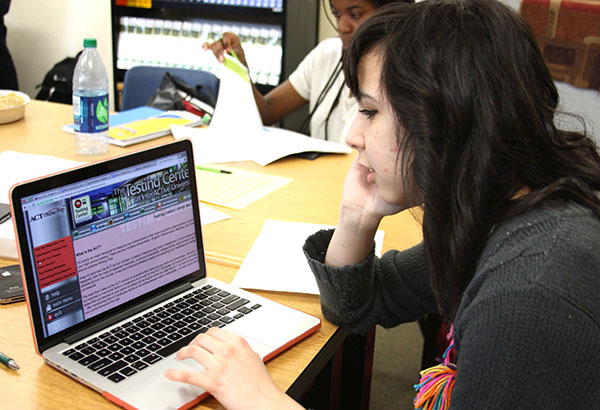 Clark County School District (CCSD) has paid for online prep accounts to help students prepare for the ACTs that will be proctored on campus April 28.
"They [CCSD] wanted students to take it and be more college bound, but some people can't afford it, so it's finally time the district started to pay for the prep accounts," Assistant Principal Michael Butler said.
This program is available for all students and will be provided until the end of the school year.
"I think it's really beneficial, especially because not everyone takes these tests as seriously as they should. Plus it helps scores go up which is always a plus with college apps," senior Kathleen Jaictin said.
Juniors have received their customized username and passwords in their English classes, while underclassmen will receive their username and password by next month, also in their English classes.
"I think it's great that underclassmen get to log into this program too. It can help prepare me for this test when it is my time to take it," freshman Ramsey Gomez said.
To access the account, students can log onto www.actonlineprep.com.
"I think these accounts will motivate students to study for this test because they have everything provided for them," junior Grace Petrykowski said.
The program features practice tests with real ACT test questions, as well as content review for each of the required categories for the ACTs.
"It's really hard to find books for the SATs/ACTs at the library, so I'm really grateful to have this tool to use for studying," junior Kelly Bui said.