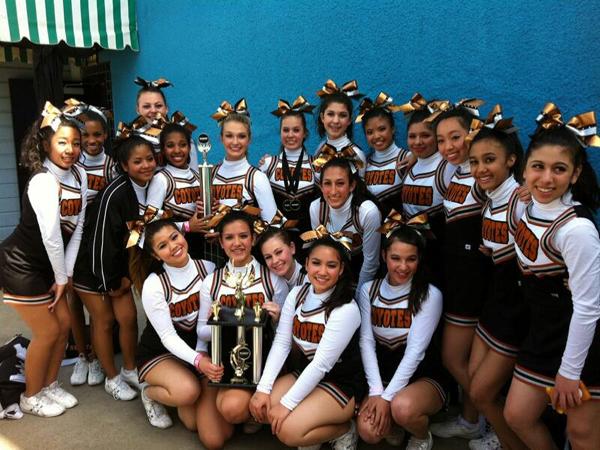 This weekend, the Cheer Club went to Knott's Berry Farm in Buena Park, California and earned a first place trophy in their division, along with a "most spirited" recognition. In order to win, the cheerleaders competed against eight other teams and a few competed individually.
"These girls came to win. They made us proud!" Coaches Cindi Chang and Sheilah Petrosky said.
Rachel Kimmich also won first place trophies for a toe touch and tumbling contest, which was against 600 other competitors.
"It was amazing and I am very blessed to have this opportunity and to have my team support me," Kimmich said.
The cheerleaders now have the chance to compete at Cashman Center in Las Vegas, NV for the National Title from April 19 to April 21. Each competitor will receive a sweatshirt and medal, and winners may receive trophies and cash prizes.