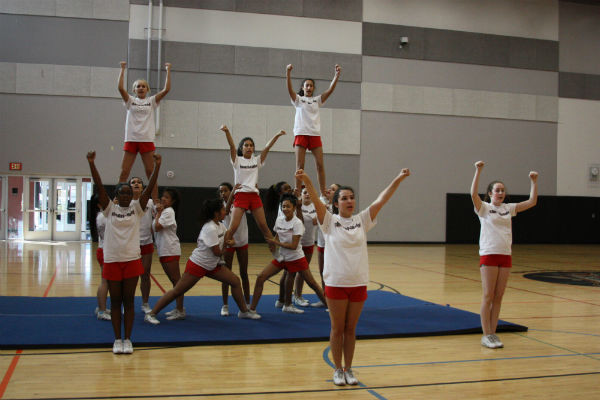 The Cheer Club has been invited by the Entertainment and Sports Program Network (ESPN) to perform during halftime at the Royal Purple Las Vegas Bowl on Dec. 21 at the Sam Boyd Stadium.
"I was excited because I love performing in front of big crowds and being able to perform in such a big event is an honor," sophomore Ka'i'ulani-joy Conlu said.
They will be performing a three minute dance routine for the entire stadium and the American Broadcasting Company (ABC). Their dance consists of what they learned at cheer camp, the dance set they had to learn, and some components of their competition dance.
"It should be a sold out game since they are both huge teams from California," Cheer Coach Sheliah Petrosky said.
The two teams going head to head are the University of Southern California Trojans and the Fresno State Bulldogs.
"I feel a bit nervous because it's going to be in front of so many people, but I think it's going to be a great experience," sophomore Nastassia Bullock said.