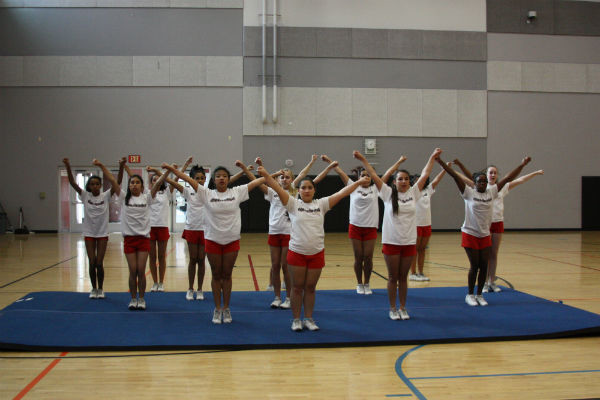 The Coyote Cheer Club will be hosting tryouts for the 2014-2015 school year on May 19-22 in the coyote gym.
"I'm excited to see new faces. I really hope we get more boys!" Coach Cindi Chang said.
The team hopes to recruit male members in order to learn and perform one-man stunts and more for competitions and performances.
"Even if I thought about trying out, it'd still interfere with my schoolwork," sophomore Francis Calairo.
Interested students can find tryout information and paperwork online. A grade check, Nevada Interscholastic Activities Association (NIAA) health questionnaire, and a physical evaluation form must be completed prior to tryouts.
"As of right now, we don't have an exact number of free spots for our JV and Varsity teams, but we'll gladly take as many good students that try out," Coach Sheilah Petrosky said.
In addition, dates for cheer camp are still being determined. Students who attend the camp will learn cheers, stunts, tumbling, and more.
"I love stunting so I really hope we get boys so we can do more basket tosses and stunts," sophomore Ka'iulani-joy Conlu said.