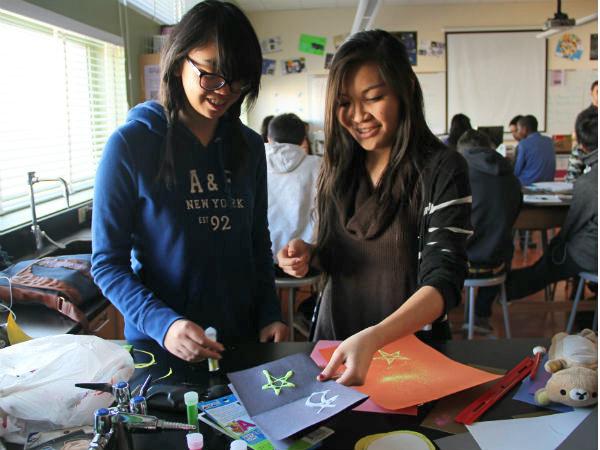 Chemistry teacher Mr. Timothy Vankirk assigned his students a PBL in which they must research an element from the periodic table and complete a poster.
"Hopefully the students become appreciative of the application of the elements and how they impact their daily lives," Vankirk said.
The PBL acts as a supplement for their unit on the arrangement and elements of the periodic table.  The students will research the discovery of their element, its origins, and how it is found and used in everyday life.
"I really like this PBL, because I know what I want to do for my poster. Plus, it's not like we're being rushed," sophomore Linda Do said.
In addition to the poster, students were required to write a poem describing the discovery of the element and its purpose. If approved by administration and all completed posters are the required size of 11×17, Vankirk will combine all posters to form one large periodic table to showcase in the B building.
"I'm looking forward to seeing the creativity in the posters, because normally people approach science like they can't find creativity with scientific information," Vankirk said.