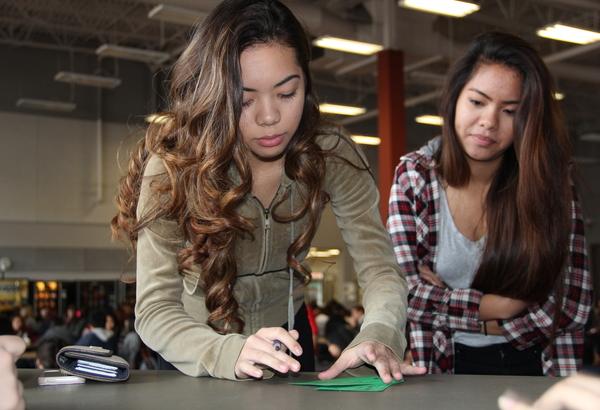 Class of 2017 Student Council began selling candy grams today and will continue selling them for the remainder of the week in order to fundraise for the Class of 2016's senior prom.
"Although we will be selling the candy grams during both lunches only this week, students can buy the grams next week in the library if they don't have the chance to get them this week," Class of 2017 adviser Mrs. Veronica Whiton said.
For 50 cents, the candy grams consist of one candy cane and a tag indicating who it is from.
"I bought four candy grams so I could send them to each one of my closest friends. I got a candy gram last year, and it was nice knowing that someone thought of me, so I think it would be a nice gesture that will make them feel loved," senior Segen Goitom said.
The grams will be delivered on Dec.18 to students during their eighth period.
"The Class of 2017 Student Council is trying to raise as much money as we can for the junior and senior classes of 2015-2016. All the money that we raise this year will make it easier to plan for the prom and we would like to make it as amazing as we can," 2017 Student Council member Emily Sirat said.