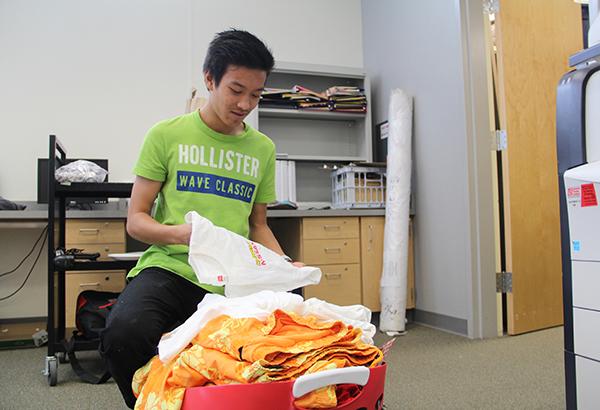 The Class of 2018 will host a tie dye event for all grade levels on April 14 from 1:30-3:45 p.m. to raise funds for their class.
"The proceeds for the event will go toward the Class of 2018 and all the events they will host such as teacher appreciation and prom. It's also a way for us to make up for the deficit that we currently have," Class of 2018 adviser Mr. Jared Ogden said.
The event will take place at the side of 'D' building and students are encouraged to bring any type of clothing or fabric to tie dye, such as t-shirts, socks, pants, etc.
"I'm really excited for this event, because not only is it a way for us to grow closer together as a school and have fun, but it's also a way for us to make up deficit," Class of 2018 Secretary Grace Lange said.
The Class of 2018 will be selling their class shirts for $10, which students can use to tie dye. Students who do not plan on purchasing the t-shirt will pay an entrance fee of $5.
"Dye and any other material that will be used in order to tie dye will be provided. We will also be having some extra items that are out of the ordinary, such as spray bottles. The only thing that the students need to bring is the fabric that they want to tie dye," Ogden said.
Snacks will also be sold during the event.
"Students can purchase Otter Pops for two for a dollar," Class of 2018 President Ramsey Gomez said.
The Class of 2018 hopes to make this event a tradition.
"We hope that we can continue this every year. It allows the freshmen to make their class shirts more interesting, but it also allows the whole students body to come together and make some really cool stuff," Ogden said.