Clubs will be competing against each other in a Lip Sync battle on February 9th from 1:30 to 4 p.m. This will be the first Lip Sync Battle to take place. The following will be participating in the event for the trophy prize: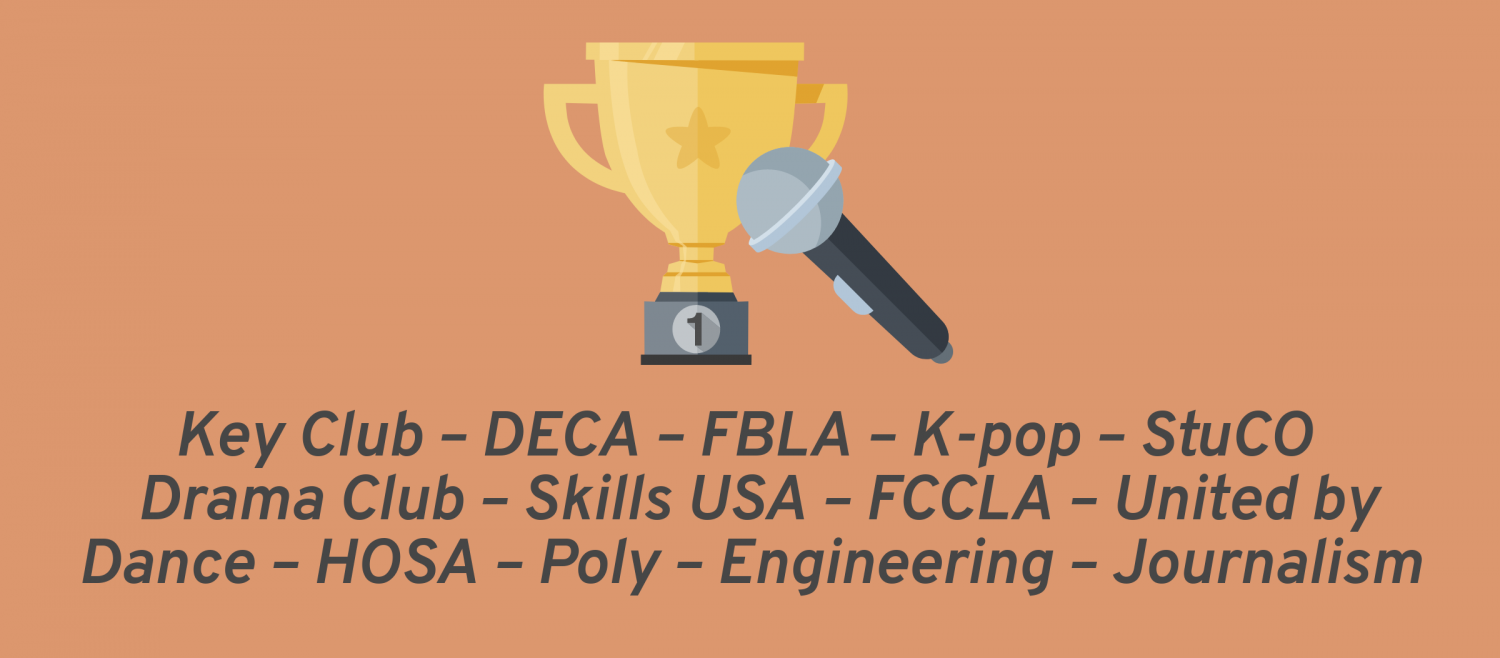 "Lip Sync Battles are cool and there is always a need for fun activities that students can participate in," Journalism adviser Matthew LaPorte said. "Plus, it's going to make for some cool yearbook content."
In order to participate, each club will need to submit their school-appropriate chosen songs and list of lipsyncers by tomorrow. A solo/duet and choreographed group number will be performed by each.
"The second performance tends to be over the top, so I'd like to get an idea of what your club or group is planning to do," LaPorte said.
No more than 10 people are allowed in a group. 
"We decided to do the Lip Sync battle because we thought it would be a fun bonding experience and a fun experience in itself," senior Alexis Pereyra said.
The event, inspired by the show "Lip Sync Battle," will be set up in the gym. The winner will be decided by votes from each club and the loudest audience applause.
"We plan on coming to slay and have a great time win or lose," junior Zaria Grey White said. "We want to have the crowd energized and into the music. We're excited about the showcase and new edition of the United By Dance Crew"
[poller_master poll_id="467″ extra_class=""]