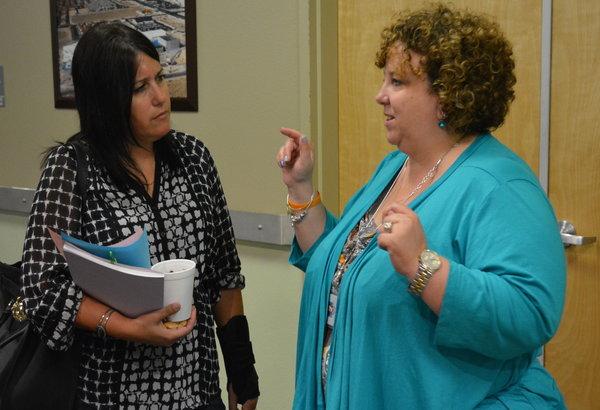 College Night took place on Oct. 9 from 6 p.m. to 8 p.m. in the Coyote Ballroom for students and their parents to gain general information about applying to a Nevada college.
"The big thing to know is application deadlines. It's ten feet tall and flashing," Mrs. Lisa Moore, College Center Coordinator, said.
Besides application information and requirements, presentations were given and booths were set up in the hall to answer further questions and provide additional materials.
"This is an important resource for college because it gives information that may be hard to find online or on your own," sophomore Kylavel Carlos said.
The colleges that attended were University of Nevada, Las Vegas (UNLV), University of Nevada, Reno (UNR), Nevada State College (NSC), Art Institute of Las Vegas and the U.S Military.
"It was incredibly helpful and informative. I got to know a lot about UNR, which is my top school," junior Tatsiana Vazquez said.
The next college event will be the Senior Seminar on Oct. 15 from 7 a.m. to 11 a.m. for seniors only. However, the annual CCSD College Fair, College Fair Plus, will be held on Oct. 21-22 at Cashman Center from 5:30 p.m. to 8 p.m, and is open to all grade levels.
"The CCSD College Fair is a huge event because over 200 colleges will be there," Moore said.