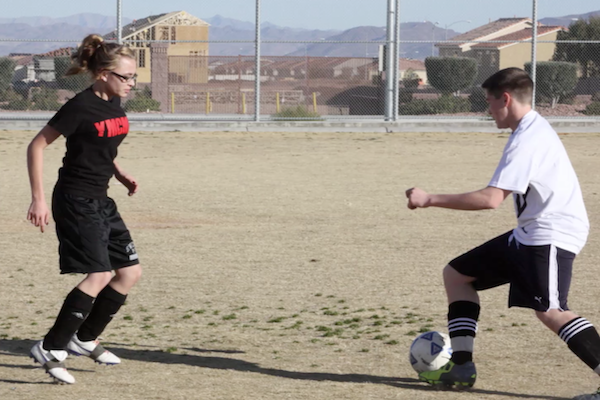 The 2013-2014 co-ed intramural Coyote Soccer Team is playing in the first game of the season tomorrow at 2:30 pm at home against Northwest Career and Technical Academy (NWCTA).
"I am so pumped up for our game tomorrow! We lost against ECTA last season so I am hoping for a win this season against NWCTA," senior Kenneth Faccinto said.
Last season, the Coyote Soccer Team lost against East Career and Technical Academy (ECTA) 0-5. That was their only game of the season.
"Last season's game is in the past. We are starting fresh by improving on what we did wrong last game to win this one," junior Zachary Bourbeau said.
The Coyote Soccer Team is composed of 17 players that practice on the school fields Mon.-Fri. after school from 1:30 pm to 3:30 pm.
"Everyday that we spend time practicing, we do it in preparation for a game situation, whether we actually end up having one or not. I am hoping for a win tomorrow, but if we don't win, we still went out doing our best," junior Michael Joseph said.
This event is free and student's can utilize the late bus at 4 p.m.