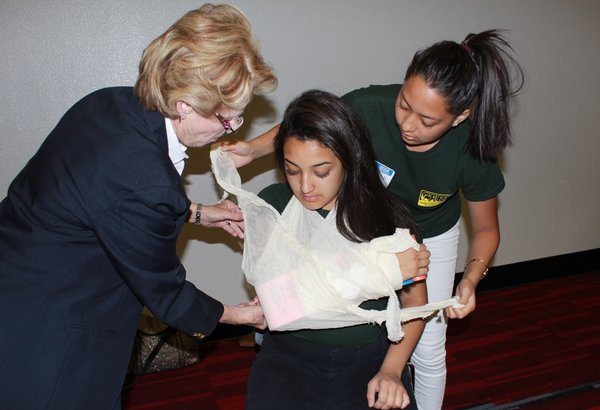 DECA, FCCLA, HOSA and FBLA attended the annual Fall Leadership Extravaganza (FLEX) held on Oct. 21 at the Cashman Center.
"It is important that Career and Technical Student Organizations (CTSO) attend FLEX because they have chapter organization workshops, where they learn skills on how to further improve their chapter," Student Activities Director Mrs. Miriya Julian said.
During the event, CTSO members were able to attend workshops, participate in state club meetings, and listen to guest speaker, Kent Butler.
"All the [DECA] chapters participated in a Social Media Circus where they learned about the Nevada DECA social media outlets and made posts on their own accounts about DECA. This was also a way to get members to network and meet students from other schools," Vice President of Membership for Nevada DECA Johana Mendoza said.
Each chapter had the opportunity to network with their members attending other schools, as well as meet their respective state officers.
"During the state club meeting we practiced connecting the consoles and the projectors to get ready for the [Super Smash Bros.] tournament on Friday and some people played on their DS or on the WII's that we hooked up," FBLA Vice-President Katherine Haiduck said.
Advisers determined who was able to attend the event, but the majority of those who went held an officer position.
"Since it is mandated by the district that the paper work is turned in at the beginning of school and club meetings do not start until the third week of school, we were only able to take chapter officers," HOSA adviser Vicki Smith said.
Now that FLEX is over, the CTSOs are starting to focus on the state and national competitions that occur later this year.
"FLEX allows our officers to bring back the business skills that they learned in the workshops and run it during our meetings, so members will be prepared for the state competition on April 26-28," FBLA adviser Elena Nelson said.