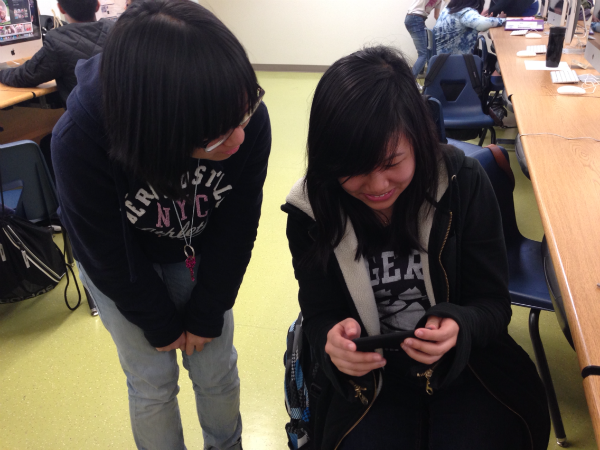 In order for students to become familiar with the devices used at school, such as iPods and iPads, Computer Based Projects instructor Mr. Jeffrey Ball has assigned his freshmen classes a project involving Vine.
"The students are going to get hands on use with the iPods so hopefully they become more familiar with the device," Ball said.
The topic of the project was "Life in Your Program Area," and students were required to film a six second or less video to be presented and then placed in a combined video of the best Vines produced by his students.
"So far this project is really fun. It's really creative and I've never done an assignment like this before," freshman Linda Ruiz said.
The purpose of the project was to improve communication among students and the community, and to explore the possibilities within their program area. By using Vine, students had to convey a clear and concise message in less than the six seconds.
"This project is a nice break and change, because it's something we're all familiar with. I always use Vine!" freshman Andrea Peret said.
Additionally, students practiced using the applications on the iMac by using the editing software, iMovie.
"I use Vine all the time so I've been enjoying this project so far," freshman Janaya Funes said.