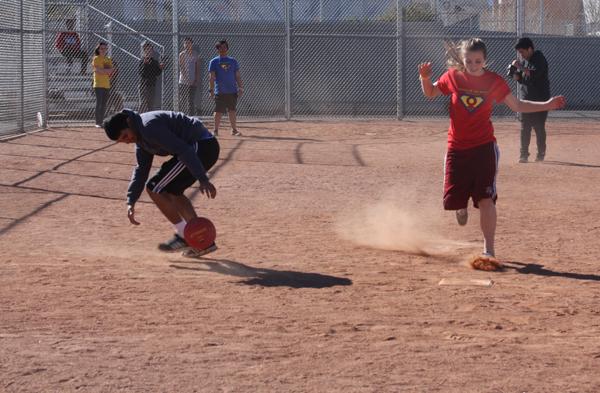 The Battle of the Sexes kickball game was held on Feb. 25, and resulted in the boys winning 13-1 against the girls.
"I like being part of the games this week because I have cat like reflexes, and I feel like I do a spectacular job while I play. I get really into it, as if my life is actually on the line," senior Jamie Fajardo said.
Junior Ahnamia Maranon won during the lunch games on Feb. 26. The win earned the girls 15 points. During second lunch, the girls won again when senior Josephine Baltazar earned an additional 15 points for the girls.
"I won in my book. Sometimes I feel like I'm Iron Man, and Iron Man always does a great job," junior Ahnamia Maranon said.
Although the girls and boys ended in a tie at the lunch games, the boys took the lead in kickball, when they beat the girls with a whopping 13-1. The score so far is 45-45.
"Regardless of who is winning, I have always enjoyed Battle of the Sexes because it's a good time to hang out with friends, and get some extra exercise," sophomore Alyssa Ocampo said.