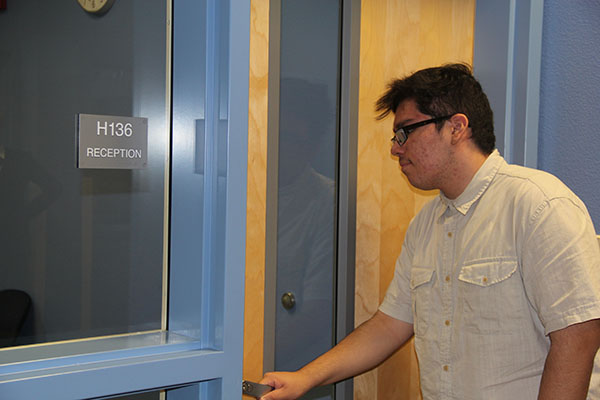 The dean's reception office has been moved from B143 to H136.
"I had no idea the dean's office had been moved until I had to turn in an absent note. It isn't a major difference, but at least it's still close to the 'A' building," junior Kayla Dalope said.
Due to a surplus of students crowding outside the office to register their car, turn in absent notes, serve detention etc. the administrative team chose to relocate the dean's reception office to prevent distractions from occurring during culinary events.
"We don't want our guests to be distracted, so changing the location was crucial and logical," Assistant Principal Michael Butler said.
Butler's office is located in room B110, along with Community Partnership Coordinator Craig Statucki in room B111. Students must visit this office regarding activities, fundraisers, student ambassador applications and more.  Dean Trish Taylor's office, who was in the 'B' building office, has been moved to A127.
"My office has been moved because I'm over curriculum and I work with the counselors. The curriculum office is nearby, so it was changed because of proximity," Taylor said.
Once the new dean has been hired, that administrator will inhabit an office in the 'H' building. Students must report to the dean's office when they are in violation of the dress code, to turn in absent notes and to serve an assigned detention session.
"The other day I tried visiting the dean's office to talk about my attendance, but Mr. Butler told me they moved to the 'H' building. I was surprised and confused, but now I know where it is," senior Ralph Gallo said.