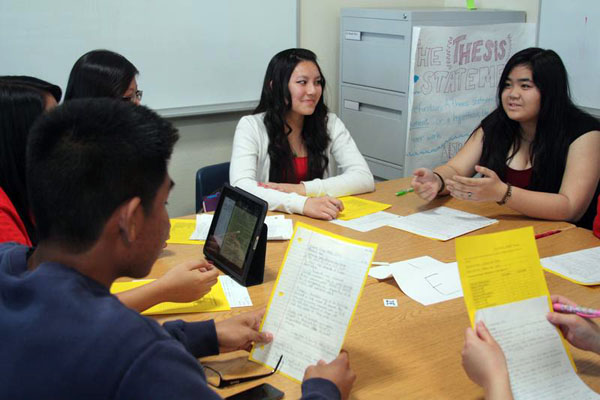 World History classes held a debate, discussing whether imperialism had a positive or negative impact on the world over the past 300 years.
"We were required to use reliable sources that talked about imperialism events in history that were either beneficial or destructive," sophomore Rediet Ayele said.
The class was divided into pairs and were designated as either 'pro' or 'con' based on their imperialist beliefs. Each class had one full class period to work on research and develop a well-rounded argument.
"It was hard to find valuable research for the 'pro' side because there was little information, but having a partner help me through the research process was a good tool," sophomore Elizabeth Tchernogorva said.
Each pair argued against another pair while a group of four watched and graded the debate. The time was split into individual explanation times, rebuttal, and the grand cross fire, where all individuals said their final words, trying to win over the judges.

Loading ...
"The debate was exciting, and I could not hold back my information. Whenever the opposing side had something to say, I was already thinking of my response," sophomore Negesty Kebede said.