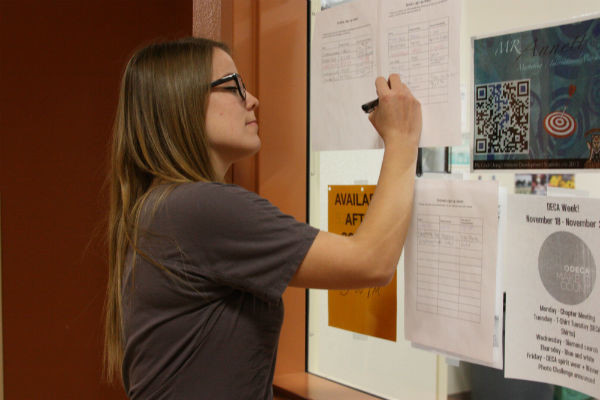 DECA will be hosting its annual holiday party on Dec. 16, and members can expect gift giving and receiving, food, and games.
"The whole point of the party is that it's a social, not a meeting. We want people to come, have fun, and meet new people," Hospitality and Marketing instructor Mr. Perry Annett said.
The social will include a white elephant gift exchange, in which students are encouraged to bring an unused item from home to offer in the exchange. All participants must bring a gift to participate.
"I'm excited to play the white elephant gift exchange, because I can't wait to see how the person who gets my present reacts," sophomore Samba Soumare said.
Additionally, members who would like to take part in the potluck must bring a food item. They can sign up for a dish outside of Room B210.
"I went last year, and I'm really excited to go again this year and hang out with my friends," sophomore Danialle Frahm said.
In addition, missing forms pertaining to the DECA State Conference will be collected at the meeting, and the deposit of $50 must be turned in to Mr. Annett by Dec. 18.
"One of the unique things about our DECA is that we have members from different program areas, and people are able to meet new people," Annett said.