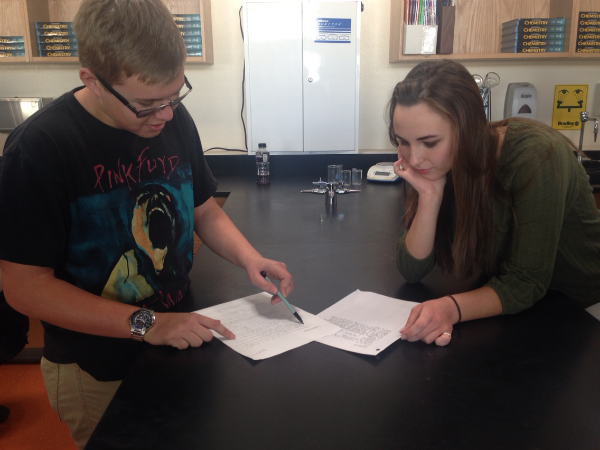 The Nevada DECA State Career Development Conference (SCDC) will take place from Feb. 9-11 at the Flamingo Hotel and Casino.
"I'm extremely excited to compete because I've never competed before and it's a brand new experience. I've heard nothing but great things about state," sophomore Brittany Grossi said.
Roughly 150 students will be attending the conference, and members will be offered a variety of workshops ranging from leadership to hospitality, a student dance, and an opportunity to vote for the Southern Nevada State Office for the 2014-2015 school year.
"I went last year and I really liked it so I'm excited to compete again, even though it's in a whole new competition event," sophomore Kenneth Wong said.
Five candidates from the school will be running for state office positions:
Valerie Cana: President
Rebecca Live: Vice President
Cindy Kim: Secretary
Giulia Cammareri: VP of Publicity
Joanna Mendoza: VP of Membership
"This is a great opportunity for me to experience new things in a world wide organization," Cammareri said.
Finalists who place in the top 10 of their event will be given the opportunity to attend the DECA International Career Development Conference (ICDC) from May 3-6 in Atlanta, Georgia.
"ICDC was a great experience to meet new people, network, and see the business world as a student. I would really like to again this year," Historian for Caps Book Marcelle Cruzado said.
Members must be present at the Flamingo Hotel and Casino 15 min. before check in time in order to ensure that students know their room, chaperone, and testing time. In addition, students who will be driving to the conference are required to turn in their car keys to Mr. Perry Annett.
"If everyone shows up focused and knowing what they need to do, I know it'll be a great experience for everyone," Annett said.