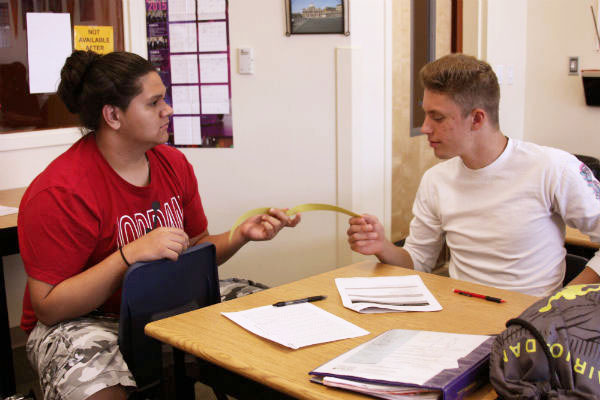 In order to raise club funds, Distributive Education Clubs of America (DECA) is selling PANDA! show and $1 drawing tickets for a $50 Visa gift card.
"It's DECA's goal to generate as much money as possible so that DECA members will have to pay as little as possible for the various conferences and activities," DECA club adviser Mr. Perry Annett said.
The club's first goal is to attend the State Career Development Conference (SCDC) held at the Flamingo Las Vegas and Hotel Casino in early 2015.
"The drawing is for a good cause, because any extra money that goes toward the chapter can reduce the amount of fees for any events members are planning to go to," DECA President Michelle Le said.
Tickets to participate in the drawing are $1 and can be purchased from Annett in room B210 or from any DECA member or officer. The drawing for the $50 Visa gift card will be held on Oct.17.
"I sold 10 drawing tickets in one single lunch period. I think the fact that they're only $1 for a chance to win $50 is an opportunity no one can pass up," junior Michael Medeiros said.
The 285 show tickets currently available for PANDA! can be purchased from Annett for $25, 50% off the sale price. The scheduled show will take place on Oct. 24 at 7:30 p.m.
"The show isn't what you expect it to be. It's exciting and it keeps you wanting to know what's going to happen next because it tells a story through acrobatics," junior Carlos Leyva said.
PANDA! is a theatrical production at the Venetian Resort Hotel Casino in the Palazzo Theatre that tells the story of LongLong, a panda, and his journey to rescue his princess through acrobatics, tumbling and more.
"It's an amazing opportunity for friends and families to do something together. I just hope that people can see the benefit we are giving them for this opportunity," DECA Secretary Cindy Kim said.