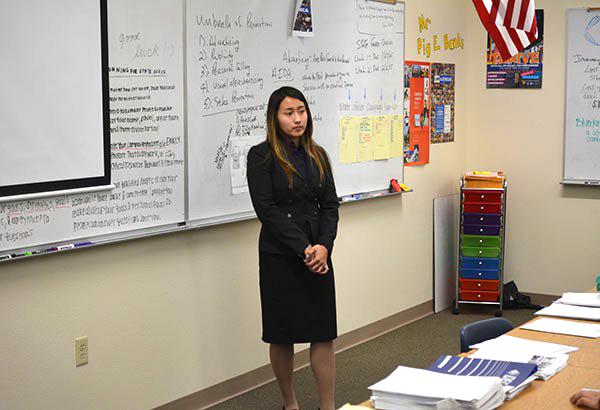 Out of 376 total members, approximately 118 Distribution Education Clubs of America (DECA) members will be attending the State Career Development Conference (SCDC) at the Flamingo Las Vegas Hotel and Casino from Feb. 8 to Feb. 10.
"This will be my third and last year at state since I'm a senior, but my main goal is to try to experience everything and meet everyone," Chapter President Michelle Le said.
The event will allow members to participate in a range of competitive events, engage in workshops and more. Students who place at SCDC will qualify for the International Career Development Conference (ICDC) in April.
"Going to state is great because you get to network with students from all over the state, highlight your skills and abilities and possibly leave with a medal," Hospitality Program Leader (PL) Linda Burns said.
All participating students should attend the chapter meeting on Jan. 27 to receive competition training and state practice. The mandatory state meeting will take place in the Coyote Ballroom on Feb. 3.
"I'm ready to go to state and I'm excited to see how far my team and I will get with our presentation," junior Isabel Argumaniz said.
Students who plan to attend the conference must pay in full by Jan. 23 and complete two grade check sheets, which can be retrieved from Mr. Perry Annett in room B210. Both forms must be submitted to Mrs. Miriya Julian in room D105 on Jan. 27 and Feb. 2.
"I'm reviewing my project with my team members and analyzing my project to answer possible questions that the judge might ask," junior Tonatiuh Gomez-Aramburo said.
In addition, the following four members are state office candidates for Nevada DECA:
President: Cindy Kim
Vice President (VP) of Southern NV: Marcelle Cruzado
VP of Membership: Alexandra Canaveral
VP of Publicity: Victoria Fontanelli
"My campaign has been going well and I've been working with the other candidates to establish my goals. I'm really excited to be running because I want to gain the experience," Cruzado said.