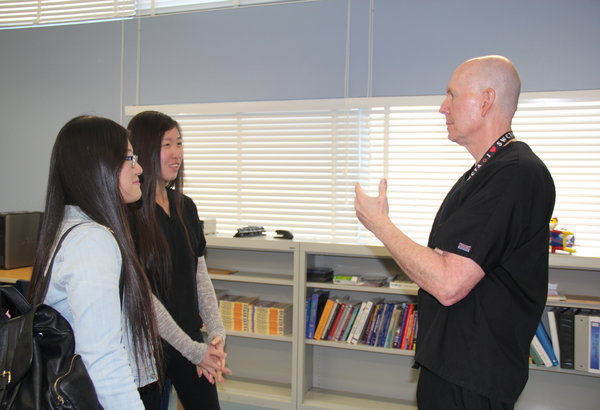 Seniors Valerie Cheng, Hui Ling Li and Gie Uyen Diep will be hosting a "Pajama Day and Movie Night" on March 12 from 2-4 p.m. as part of their Dental Assisting senior capstone. Proceeds will go to the Huntridge Teen Clinic, which provides low cost dental care to uninsured or at risk adolescents.
"We will be playing 'Big Hero 6.' I heard nothing but positive reviews about the movie and it is school appropriate, so we thought that it would be the best movie to play during the movie night," Li said.
For $5, students can purchase wristbands that will allow them to wear pajamas throughout the day and enter the ballroom for the movie night.
"The wristbands can be purchased from Dental Assisting teacher Dr. Michael Georges or from Hospitality and Tourism teacher Ms. Linda Burns," Cheng said.
Popcorn will be provided for free, but students can also purchase Capri Sun juice pouches for 50 cents each.
"The proceeds go to a really good cause. Hopefully, students will see that and buy the wrist bands, even if they just want to wear pajamas all day," Diep said.
The Dental seniors will also be informing students about the importance of dental health during the movie portion.
"I prefer that students go out into the community and teach people about the importance of dental health, but this is a good alternative," Georges said.