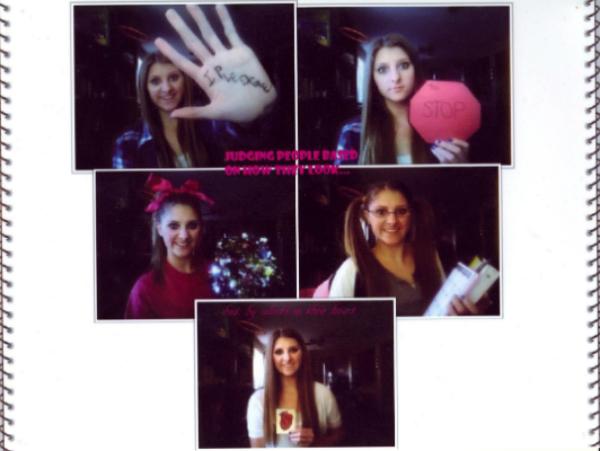 Nevada legislation passed an anti-bullying law that was implemented on Oct. 1, 2013, making it a crime to bully a child through social media or any other electronic device. The Nevada Department of Education (NDE) made bullying a violation of law for "students or teachers that bully, cyber-bully, harass, or intimidate one of their peers which is and will be noted through incident reports submitted by all schools, every year, in Nevada."
"The law targets kids who knowingly engage and bully other kids by sharing pictures or videos for the public to see which happens all the time in elementary, middle, and high school. I think it's a great thing for schools to turn in incident forms so the reality of bullying can become known and students or teachers involved should face serious consequences," senior Yessica Martinez said.
The law works in accordance with the Nevada Revised Statutes (NRS) 388.1353 Section 2 stating that on or before August 1 of each year, the Board of Trustees of each school district is required to submit a written report to the Superintendent of Public Instruction. This report should include a description of each violation committed by students or employees.
"It should definitely be mandatory to submit bullying report forms since it happens all the time. Hopefully, turning in these forms will show the government the severity of the bullying that occurs in schools," senior Mariah Holmes said.
The numbers from 2010-2011 school year have doubled in incidents of harassment, intimidation, bullying, and cyber-bullying resulting in personal action against an employee (from the supervisor) or suspension and expulsion of a pupil.
"Since our numbers have doubled since the 2010-2011 school year, everyone should be informed about the anti-bullying law. I hope that these numbers eventually decrease since everyone I know of has either been bullied or been the bully at least once in their life," senior Shaffer Douglas said.
For the first semester of the 2013-2014 school year, 638 reports of bullying and 144 reports of cyber-bullying for a total of 782 incident reports were submitted to the Superintendent of Public Instruction, state-wide.
"Bringing awareness to the anti-bullying law is a great thing for Nevada! By making this bill being passed through legislation last year, the incidents of bullying should have decreased, not increased. Bullying has always been a problem, especially with cyber-bullying since everyone either has a social networking site or has a friend that does," senior Katarina Faulkner said.
Southwest Career and Technical Academy submitted two CCSD Bullying Report Forms for the 2012-2013 school year. In Clark County School District (CCSD), 1736 reports were made at schools last year. There were 2410 reports also submitted last year from all 18 school districts (including the State-Sponsored Charter School) in Nevada.
"Although it does occur here at Southwest CTA, it occurs on a very small level. There is a lot of peer respect at this school which often avoids conflict, which is more than likely not found at public high schools," Dean Trish Taylor said.
In addition to the anti-bullying law, The Provision of a Safe and Respectful Learning Environment (SRLE), is now a state-wide policy that is the basis of a recording and reporting system. The SRLE is also a proactive system seeking to change the environment of schools themselves.This policy was added to provide optimal learning environments in which students are able to learn and teachers are able to teach without fear of harassment and intimidation.
"I think that it is finally a good thing that schools are taking the initiative to stop bullying in any way possible. In the adult world, there is nothing that can be done about it, but here, in the schools, is where change will begin," Freshmen Studies instructor Mrs. Laura Penrod said.