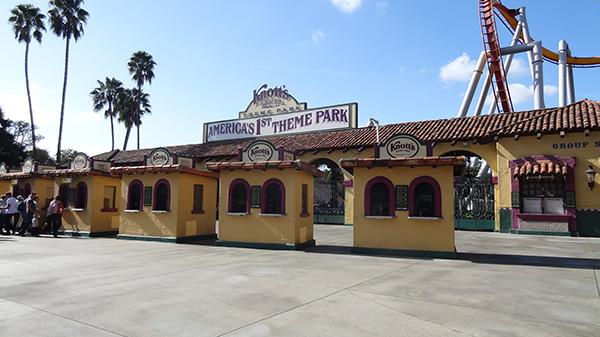 The annual Knott's Berry Farm trip has been changed from May 3 to May 10.
"Once Principal Felicia Nemcek realized that the SAT's were on May 3, she decided to change it because education is more of a priority than the Knotts trip," Activities Secretary Denise Bever said.
The alteration to the date of the trip allows students to take the SAT on May 3.
"I feel that the change was necessary, because many students who planned on taking the SAT's are now able to take the test, and still be able to go on the trip and enjoy it with their friends," junior Amelinda Futsum said.
Students who would like to reserve a spot on the bus are required to turn in the completed paperwork to the Partnership Office, as well as pay a $40 deposit to the banker by 2 p.m. on Apr. 11. The final balance must be paid by 2 p.m. on Apr. 28, and no late payments will be accepted.
"I'm really excited for this trip, but I think I'm most excited to just have a break for a day and be out of the state with all my friends," freshman Elisa Cahatol said.
In addition, the $40 deposit must be paid for all Spring Workshop Showcase Challenge participants to secure a seat. In the event that their showcase is selected, the deposit will be refunded. Students who are selected for the showcase and did not pay the deposit will not attend the trip.
"This trip is an opportunity for me to finally get to spend time with my peers outside of school," freshman Jules Dizon said.
The cost of the trip is $85 without the meal voucher and $75 without. Students who decide not to purchase the meal voucher are encouraged to bring money of their own to purchase food inside the theme park.
"I plan on making a video this year for the showcase like I did last year so I could try and win the free trip to Knott's again," sophomore Carlos Leyva said.