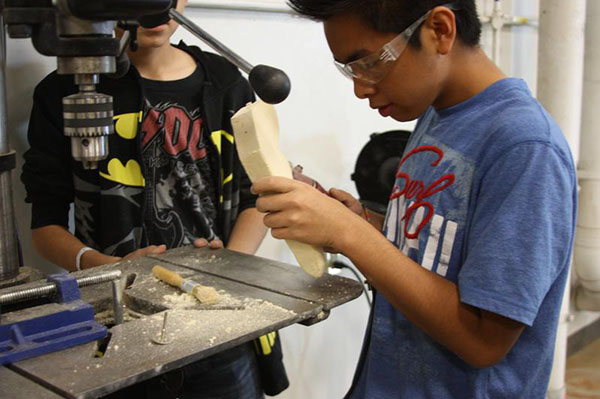 The Automotive and Engineering freshmen are working together to design and craft CO2 powered cars. The purpose of the project is to teach each program to use the flip method and learn from one another.
"Working with the engineering program students is interesting. It allows us to do more for the project and apply the different skills we've learned to help each other out," freshman Matthew Arsen said.
Students are in groups of four: two from automotive and two from engineering. The automotive students will teach the engineering students how to use the wind tunnel while the engineering students teach automotive students how to use Solidworks, a 3D modeling design program, to make a three-dimensional model.
"Solidworks is very helpful to help enhance the potential of the car and the final product by seeing how it will turn out in a 3D model," freshman Caleb Lopez said.

Loading ...
At the end of the project, each team will race their cars against other groups. They will be judge for their speed and design of the car.
"I am hoping both programs come back with something new they learn from the other major and create a more advanced CO2 car," automotive teacher Mr. Randall Raha said.