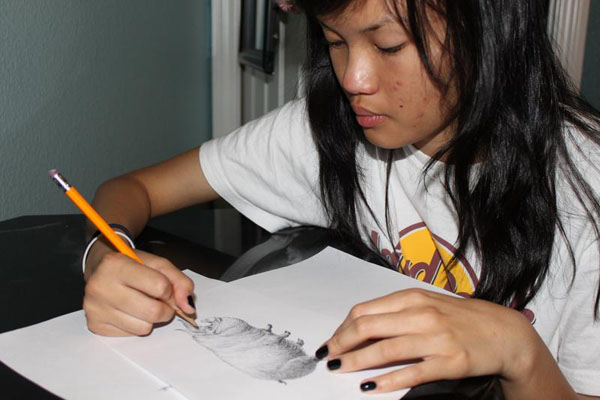 English teachers Mr. Albert Ocampo and Mrs. Shannon Bailey are currently having their students read the novel Animal Farm by George Orwell, and write a compare and contrast essay regarding the similarities or differences of the story and the Russian Revolution. In order for students to fully understand the communist ideals in the story, Ocampo and Bailey have teamed up with World History teachers Ms. Krista Boivie and Mrs. Jennifer Brant, who have been teaching their students about the Russian Revolution.
"Students were given a pink sheet with a compare and contrast chart during English and must fill out the characters from Animal Farm and the historical figures during the Russian Revolution during World History class," Boivie said.
To demonstrate the harmful effects of communism on a country, both classes are doing various projects, activities, and assignments concerning the subject. In World History, Boivie and Brant had their students pick one character from Animal Farm and the matching person from the Russian Revolution to draw a representation of both.
"My partner and I chose the character Mollie from Animal Farm and she represents the selfish and vain people of Russia. We had to fuse both Mollie and the vain, Russian citizens together into one body and present that drawing to the class," sophomore Kirstyn Brandwein said.

Loading ...
In English, each individual class was given a color or item of clothing that they had to wear during their English period and throughout the entire school day. Spies were "hired" in order to keep tabs on the students not wearing their respective clothing and report it to the student's English teacher.
"We're not allowed to change after we have our English class because the spies will report us to Mr. Ocampo and who knows what will happen, but I don't plan to find out," sophomore Lady Pineda said.