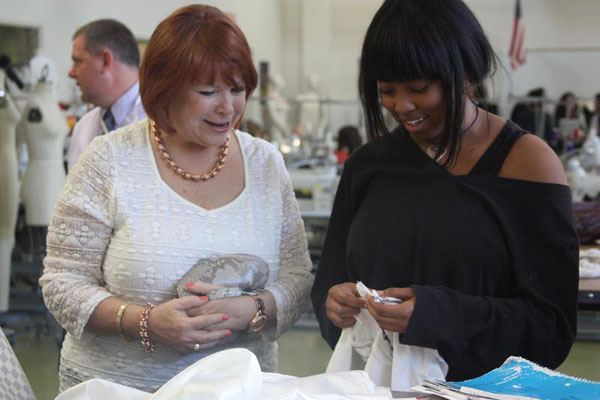 Fashion Institute of Design and Merchandising executives Ms. Lisa Morabito and Ms. Sharon Ryan, visited juniors in the Fashion Design program on Feb. 22 to judge this year's FIDM/DECA Challenge.
"This is a great environment to learn fashion. There are a lot of resources and good teachers, and I'm very impressed with the passion I see in the students," Morabito said.
For the FIDM/DECA Challenge, participants had to predict the trends for Fall 2013, make the garments, and showcase them in a video.
"I really feel the students graduating from this program and going to FIDM next year will have a good head start because of the excellent instruction they've been given," Ryan said.
The cost of materials in creating "the look" could not exceed $20, and "the look" did not have to be gender specific. The videos were posted on YouTube for evaluation and explained why they believe their garments are the predicted trend for Fall 2013.
"It was a lot of fun to make the video and film it," junior Dymond Goods said.

Loading ...
The top three teams will be announced on March 1. The winning participant or team will then proceed to ICDC in Anaheim, California from April 24 – April 27.
"The students who participated in the FIDM DECA Challenge learned a lot about teamwork, and they have shown to be creative and are able to think on their feet," DECA Adviser Mr. Perry Annett said.