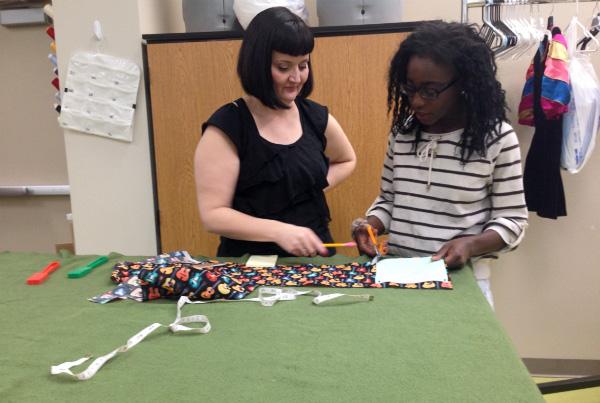 This year, Fashion Design instructor Ms. Shannon Sheldon is having her freshmen students make quilts for the less fortunate for their Spring PBL.
"In addition to learning how to construct a quilt they will employ recycling skills, how to use their resources skills, as well as teamwork skills," Sheldon said.
Sheldon and her students plan on making as many quilts as an act of kindness where students can also learn and use their skills as designers. All quilts made by students will be sent to an organization or charity they choose.
"The driving question is: How can we use our fashion skills to help those less fortunate?" Sheldon said.
Sheldon hopes this might be a memorable experience for some fashion students to learn with the use of teamwork so it can influence them further in their life about how giving back to the community with their use of their skills can really help.
"Giving back to the community is something I always love doing and especially when I use my skills as a fashion student," freshman McKinley Bonner said.