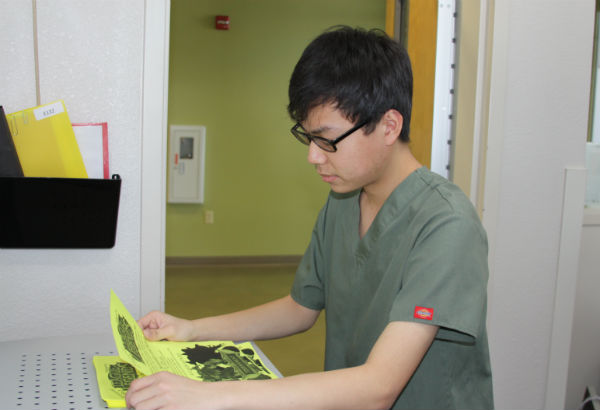 Future Business Leaders of America (FBLA) is hosting the second annual League of Legends  (LoL) tournament from Jan. 16 to 18.
"The tournament lasts three days because it gives teams more time to compete and there's less work at the end of the semester. Each team is randomly seeded into brackets and the teams play each other until there's two teams left," FBLA adviser Ms. Elaina Nelson said.
The games will be held off-campus through private matches, which will be prepared ahead of time. Players will be notified of their matches via text, email or LoL's chat system.
"I've trained weeks, months and even years for this day and my team plans on crushing all our opponents," freshman Ramsey Gomez said.
Anyone may participate in the tournament; however, each team must have five members with at least one member currently attending the school.
"I am going to assemble a team of five superstars and with our collective brain power, we shall take on this competition and ignite it with our flame and passion. My team is comprised of the most elite players in the school district," junior Jonas Tambora said.
Those teams with members from an outside school must complete and submit required paperwork to Nelson in Room E132 by Jan. 14.
"My team was seeking for better summoners than our peers so we reached out to those in other schools, and added members we needed to win," sophomore Joseph Park said.
In addition, each member of the winning team will receive a Riot Points (RP) gift card. Players can purchase champions, alternate champion skins or boosts with their Riot points.
"When my team wins, not if my team wins, I plan to spend my riot points purchasing champions," senior Jiacheng Yuan said.
There is a $25 fee to be eligible to compete. All payments must be made to the banker by Jan. 14.
"The $25 is used for fundraising for prizes and also the FBLA State Conference," Nelson said.