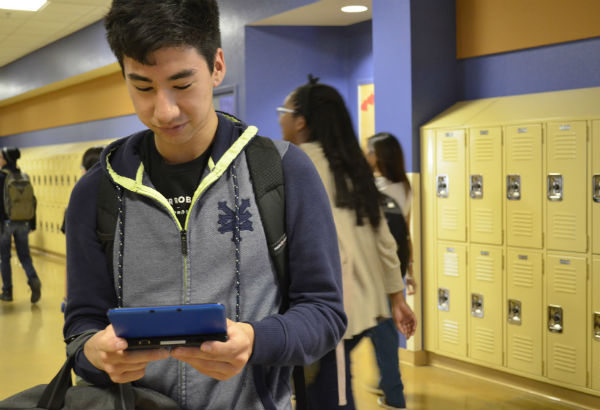 In order to raise funds, Future Business Leaders of America (FBLA) will be hosting a'Super Smash Bros' tournament on Feb. 21 in the cafeteria from 2 p.m. to 4 p.m.
"I hope that this tournament will be more successful than the previous one. We are trying to lower the cost for the members who plan on attending the state conference and all the funds will go towards that," Fundraising Committee Chair Jaden Bailey said.
To play in the Nintendo DS tournament, students must pay a $5 fee to FBLA adviser Mrs. Elaina Nelson in room E132 beginning Feb. 19. Students who do not wish to participate in the tournament have the option to come watch, play the Wii version of the game or play other video games for a fee of $2.
"We picked 'Super Smash Bros' because it is a game many students played so the fundraising committee decided we should do it," Nelson said.
The winners will receive a gift card of their choosing.
"We're not sure how many people will be competing yet, but the more people compete, the higher the value of the gift card is going to be," Bailey said.
The tournament will be set up as a double elimination game, giving each person a chance to battle other players at least twice.
"There was some intense competition last year. I remember playing about nine rounds, but I still lost," junior Saul Clavano said.
In addition, snacks and refreshments will be sold during the tournament for students to purchase.
"This will be my first time playing in a tournament, but I have a feeling it's going to be fun and challenging. I'm curious to see how well I'll play against other people," junior Andy Landaverde said.