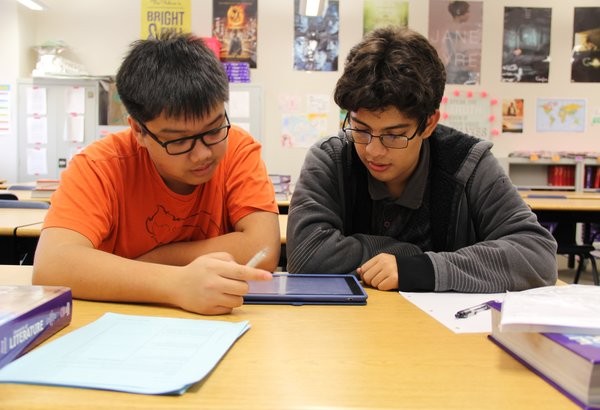 Future Business Leaders of America (FBLA) held their first mock presentations for state on Dec. 2 to prepare students in an area associated with business related situations.
"The students are given a different variety of competitions to choose from and so we've picked out a couple of the competitions that they could participate in. We asked them which ones they wanted to practice with today. They will hold more practice sessions in January and February before state," FBLA adviser Mrs. Elaina Nelson said.
One of the categories students are able to participate in is "Clientele Services." The objective of this task is to make the customer feels satisfied and pleased with the services provided.
"After the presentation was done, it was clear how much more work was needed to be completed. During the presentation, Mrs. Nelson gave questions that stumped me and I had to think of last minute ideas to get her to agree with my proposition," sophomore Keena Venegas said.
The mock presentations also provided an opportunity for other members to practice public speaking.
"I was given an impromptu speech prompt and I had ten minutes to think of an argument to present to my club members. Because of the nature of my competition, I'm not sure how this will help me in my actual presentation. At the same time, this is a skill we need in everyday life and not just in competitions," junior Natthinee Wongsavit said.
The State Business Leadership Conference (SBLC) will be held at Harrah's Hotel and Casino from Apr. 26 to Apr. 28.
"I'm excited to compete for SBLC since I plan on running for state office this year and it will give me more knowledge on public speaking and handling business-related situations," Vice-President Kathryn Haiduck said.