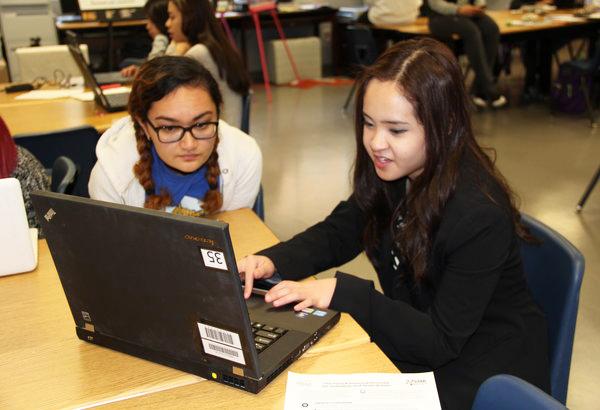 Family, Career and Community Leaders of America (FCCLA) will be attending the State Leadership Conference in Reno from Mar. 10-12.
"As of right now thirty people are competing. The number could change after grade checks are finished," FCCLA adviser Mrs. Alisa Sirat said.
Students are able to choose from a variety of events to compete in, such as Entrepreneurship, Fashion Design, Interior Design and Life Event Planning.
"At state, members can participate in an awards ceremony along with a formal dinner, an off-site educational trip, a dance and also a senior reception," Nevada State Vice President of Records Pauline Nguyen said.
The cost to attend SLC is $200 and the group will be traveling to Reno by bus. The cost of the trip was paid through grants, fundraisers and student contributions.
"In order to raise money for the trip, we sold cookbooks and tutus. We also ran the student store, which in my opinion was the most beneficial form of fundraising," Sirat said.
In past years, FCCLA has had an average of six students qualify every year for the national competition. In order to qualify, students must place gold in their competitive event.
"If members place first at state this year they will be able to attend nationals, which is at Washington D.C. on July 5 to 9," FCCLA chapter president Wen Lu said.