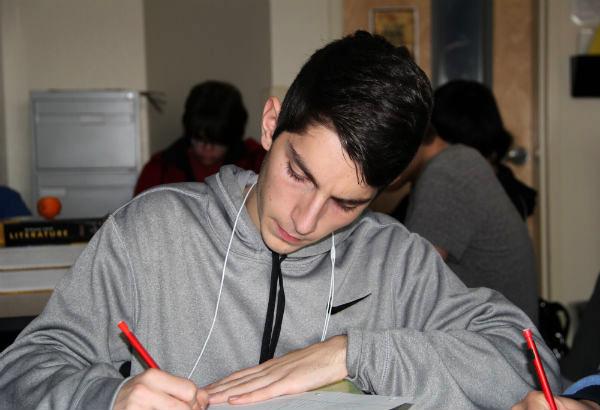 The first 2015-16 Advanced Placement (AP) class Information Night will be held on Jan. 29 in the Coyote Ballroom from 6 p.m. to 7:30 p.m. All parents, guardians and interested students are welcome to attend.
"We were looking to increase our AP participation, so we want to get information out there for parents and students," Dean Trish Taylor said.
Those who attend the event will be able to ask questions to current AP students and instructors.
"The bulk of the night will be AP students and teachers answering questions. This is an opportunity to talk to actual students taking the classes and teachers teaching the courses," Taylor said.
In addition, pre-registration for the next school year will begin in the spring. Students interested in enrolling in AP, but were not recommended by a teacher still have the option of challenging the course.
"I think it was worth my time to take AP Statistics because it prepares you for college. With all that work, it really counts for your grade GPA," senior Jason Chiang said.
There are currently 14 AP courses offered. AP Psychology will only be available for juniors and seniors during the 2015-16 school year. The only AP course available for sophomores will be AP World History.
"I recommend listening closely and keeping your binders organized, as well as keeping track of due dates. I took AP Psychology and Mrs. Julian made sure that we learned things in a fun way so we didn't lose focus," junior Brittany Grossi said.