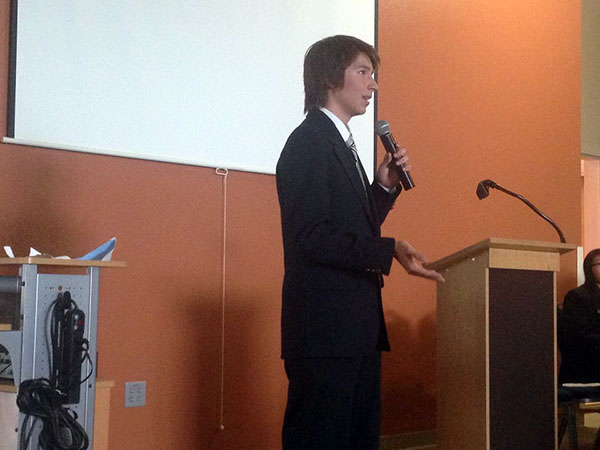 New and returning DECA members were prepared for registration and invited to upcoming social events at the first meeting of the year held on Monday.
"I am extremely excited for the DECA picnic on October 5! It's a fun way to kick off the year, and plus it's great to meet other DECA members across the valley," DECA Vice-President Parker Wojciechowski said.
DECA members must attend at least three social events to be eligible for the DECA State Conference on Feb. 2-4 at the Flamingo Hotel & Casino. Also, meetings have been changed to every other Monday instead of the first Monday of every month.
"I joined DECA this year because I wanted to join a new club that I will get into and compete in state. I hope that DECA will be a big part of my high school years," sophomore Linda Do said.
This year, the Nevada Wild Festival will benefit SWCTA DECA this year. The festival will be held on Sept. 20-22 and tickets will be purchased for $10 at the door with the flyer provided by DECA Adviser Mr. Perry Annett. This event will act as a fundraiser, and $5 from each ticket will be donated to help pay for the DECA State Conference.
"Most members might not be able to pay for the full price for state, so the money raised from Nevada Wild Fest will definitely make a difference in terms of pricing for them," President Johana Mendoza said.
Additionally, DECA will be selling Krispy Kreme coupons and lollipops in November to help raise funds for the state conference. The entry price for the conference has not been announced yet, but the board hopes that every student will be able to attend by fundraising.
"Everyone needs to have an opportunity. We're providing it, the members just need to use it to their advantage," Annett said.