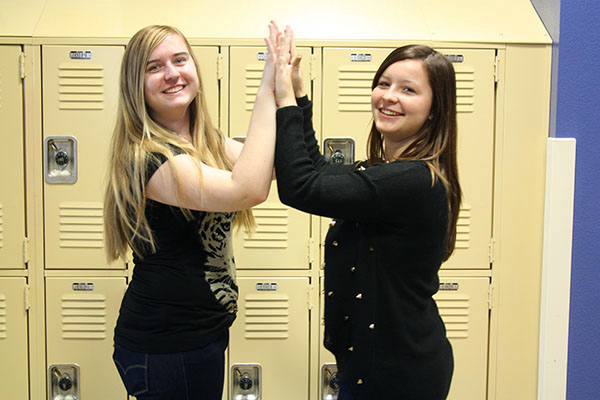 In celebration of the school's fifth operating year, the staff of The Howl have declared the 5th of every month a mini-spirit day. The first, "High Five Day," will take place tomorrow.
"I'm excited for High Five Day, because it's a good way to meet new people in an easy way," senior Michelle Kerbs said.
Students are encouraged to participate in High Five Day by accepting and giving high fives throughout the day.
"I am super excited for High Five Day because its a fun way to show our coyote pride for our five year anniversary," senior Rayden Sisomphou said.
Students, faculty members, and administration will be participating on this day by doing the regular high-five, the double-high five, the up-top high five, and the down-low high five. Yearbook photographers will be taking pictures during this event to be placed in this year's edition of "The Howl."
"I'm excited for high five day because it breaks down the barriers between people and its always fun to slap people's hands," senior Alrey Hilario said.