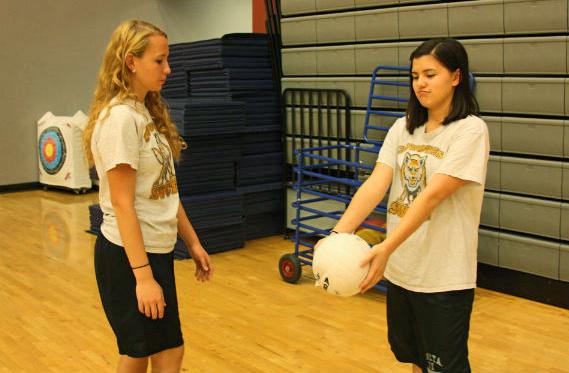 Volleyball Club's first scheduled meeting on Nov. 20 was cancelled when a conflict with Fitness Club was identified.
"I felt really disappointed and angry that everyone was misinformed. I was really looking forward to playing volleyball," senior Marley O'Connell said.
Unfortunately, Volleyball Club was unable to hold practice, due to Fitness Club's already scheduled meeting, which takes place routinely every Wednesday and Friday in the gym.
"I felt very frustrated and upset that we got kicked out of the gym. I didn't have to tell the members to go home, because we decided to play on the field with a net," Singkum said.
After looking into the number of members and the amount of available space, Barnish, Singkum and Ball concluded that they will be merging both clubs this Wednesday.
"Our club is going to join with Health and Fitness and Mr. Ball has been more than happy to welcome the Volleyball Club players," Barnish said.
All forms submitted to Volleyball Club will be re-submitted to Health and Fitness Club, and all members of the combined club can expect a volleyball game at this Wednesday's meeting.
"I was a little disappointed we couldn't play last time, but hopefully we get to play next week," sophomore Savannah Rush said.