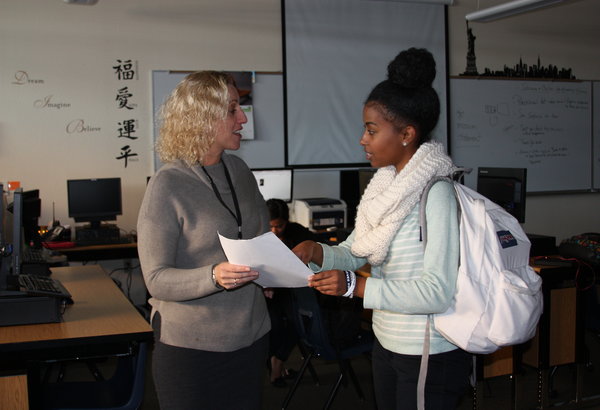 Fitness Club returns on Jan. 23 and will meet every Friday from 2 to 4 p.m in the gym.
"It's exciting news to hear that Fitness Club is returning. I was thinking about getting a gym membership, but this way I could get all the physical activity that I need without having to pay an expensive membership fee," senior Amelinda Futsum said.
Hospitality and Tourism teacher Ms. Linda Burns became the new club adviser after the previous adviser, Business Software Applications instructor Mr. Jared Ball, took a coaching position at a different high school.
"I will try to make Fitness Club more organized this time around. It's not going to be like P.E. where everyone has to play one sport at a time, but if we are playing basketball, for example, there will be sign-ups on who has the courts first and so on," Burns said.
Activities that will take place during the meeting include basketball, volleyball, soccer and yoga. Students are not required to attend every meeting.
"Students must complete a physical waiver before they can join Fitness Club. They also have to sign a contract that explains all the rules they must abide by in order to be part of the club, and these forms will be available in my room [B113] after semester exams," Burns said.
Water, sport drinks and chips will be sold during the meetings, and the proceeds will go towards equipment for the club.
"With the money that we make from selling the snacks, we could buy new equipment such as yoga mats and new fitness videos," Burns said.