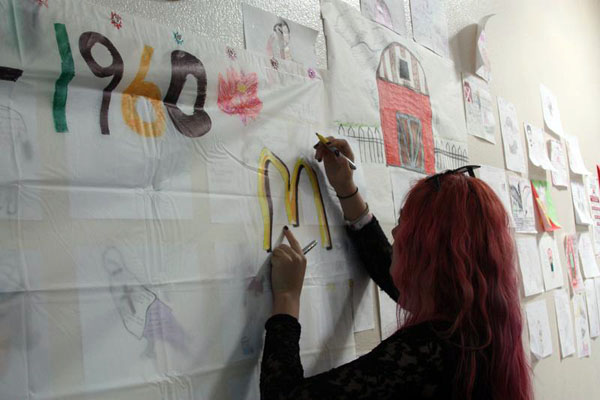 Honors World History students started their shower curtain project on Apr. 8. Ms. Krista Boivie, world history teacher, will be based on a five year span that starts with the 1600's and ends at 2010.
"I think that the students will see some similar things in the research that they find because the eras that they were given are areas that we have talked about in the past," Boivie said.
Each team has been assigned a different time span and is responsible for studying important events that occurred in five years. The information that is found will be placed on a shower curtain and be corresponded with a multiple choice test that the team will create, based on their info. Project presentations will begin on April 16 and on the 22.
"This is a project that will involve a lot of work, but since we have studied some of it in the past, I don't find it to be as difficult," sophomore Nicole Morris said.
Some advice that Boivie recommends for this project includes buying various colored sharpies, using different visual representations, and a frosty curtain that is both clear and see through. Since it is easy to see through it, it will allow the students to trace graphs through it.
"I like the idea of this project because we only have to worry about a five year era, so I think that I will be able to take more from it then before. When other group present their projects, I think that I will learn more," sophomore Hulin Chen said.

Loading ...