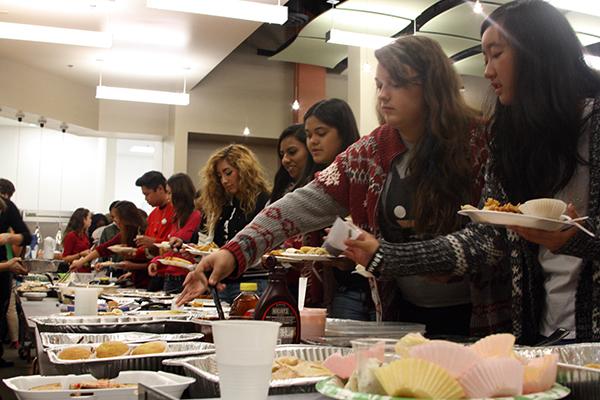 The foreign language department hosted its annual holiday banquet from Dec. 16-17, and students who participated learned about the German, Spanish, and French culture through the making and sampling of foreign traditional dishes.
"I liked this project because we were able to explore a different culture," French III student Jan Vivar said.
Even though the Foreign Language department was doing this project as a collective, the individual teachers altered specific components slightly. For example, students of Ms. Geri Barnish's class were required to make a dish from a specific country.
"In Spanish II, we chose our own groups and chose a country. For example, we got Costa Rica and have to find a traditional holiday recipe that is related to Costa Rica," sophomore Xueying Zheng said.
The common element of this PBL was to teach students about culture through food and to practice their foreign language by writing a paragraph about its significance.
"It [culture] is interesting. It's intriguing getting to know something outside what you are used to and seeing how other people live," Spanish III student Leslie Tran said.
This is the second year the foreign language classes have come together for a food festival, and after its first year, the teachers have made improvements to the banquet such as providing enough paper plates, cups, utensils, and beverages.
"There were a million things wrong last year. This year, we [the foreign language teachers] have decided, that the classes are going to be responsible for their paper products. Basically, we have better control," Barnish said.