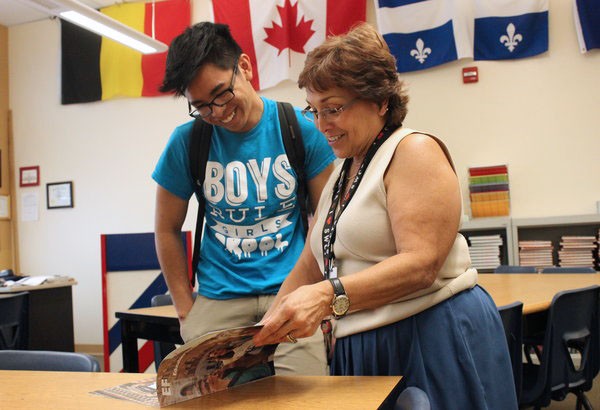 The foreign language department is hosting the second annual "Trip to Europe" sponsored by Education First Tours (EF tours). The trip will be from June 26 to July 10 to Italy, Rome and Greece, with an optional three day extension.
"We're trying to make this a yearly thing because we are trying to compete with other career and technical schools. I want our kids to have the same opportunity,"  Spanish teacher Ms. Geri Barnish said.
The tour includes St. Marks Square, the Grand Canal, the Basilica of St. Francis, Vatican City and more. Those who choose the three day extension will be attending a Greek Island cruise to the Aegean Sea.
"It's my goal to go to Italy and Greece because I've never been there before and I was also a history major, so I really like all the historical stuff, " French teacher Mr. Mark Belanger said.
The cost for the 15 day trip is $4,377 for students under 20 years old and $4,932 for adults while the 18 day trip is $5,038 for students and $5,803 for adults. All payments must be made to EF tours by going to eftours.com using the travel code 15351434A.
"When you think about it, they offer a really good price. If you were to plan this trip alone, the money you would spend with EF tours would just be your plane ticket as opposed to round-trip tickets back and forth, hotel room every night and daily breakfast and dinner," sophomore Stacy Echeverria said.
All family and friends are able to join the trip, as long as they sign up with EF tours using the same travel code and depart with the foreign language department group.
"If you have a friend from another school, they can come, or if a parent wants to go with their child they can," Barnish said.
Students who are interested in attending trip can pick up informational packets in Barnish's room (C100), Mr. Nathan Jayme's room (C203), Belanger's room (C218) and Mr. Gordon Thomas's room (D104).
"Traveling Europe has always been a dream of mine and I'm glad that the school offers it at such a low price and doesn't exclude other people from joining," senior Wen Lu said.