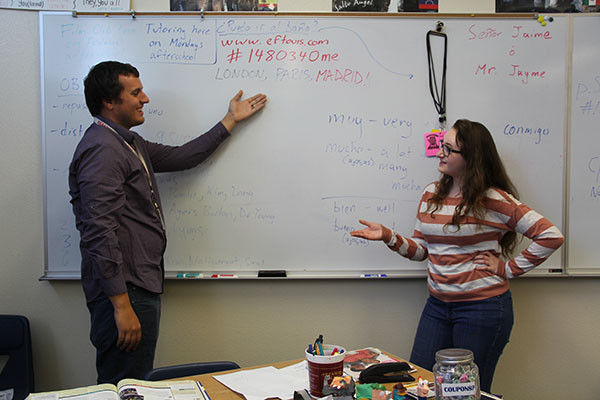 In June of 2014, Ms. Geri Barnish, Mr. Mark Belanger, and Mr. Nathan Jayme will be exploring the European continent in this opportunity sponsored by EF Tours. They will be taking students on a 14 day trip to England, France, and Spain.
"I don't go to France often, I need to catch up on my French," Jayme said.
The group will be traveling to London and Paris, each for three days, Provence, Barcelona, Madrid, and Costa del Sol, each for two days, and Sevilla for one day.
"This is an experience of a lifetime!" Spanish II student Rachel Martinez said.
Each day, a tour guide and transportation will be provided at each desired destination. Some tourist attractions include the Louvre, located in Paris, Avignon, in Provence, and the Royal Palace, in Madrid.
"I have not asked my parents yet, but I really want to go on the trip, " freshman Kathleen Mouradian said.
The total cost of the trip is $4,300 for students, and $4,875 for adults, but monthly payments can be made. The trip includes round-trip flights, transportation to tourist sights, hotels with private bathrooms, European breakfast and dinner, tour directors, and sightseeing.
"There is a lot of interesting sights to see on this trip, and I hope a lot of kids are able to go," Jayme said.
Departure from Las Vegas will take place on June 10, 2014 and the group will return from Madrid, Spain on June 26, 2014.