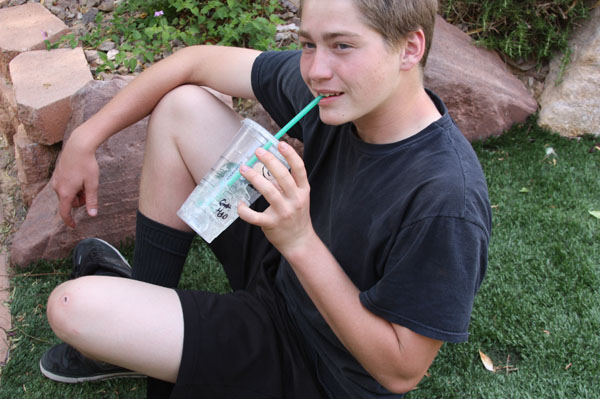 At participating locations, Starbucks is promoting their new Caramel Ribbon Crunch Frappuccino with Frappuccino Happy Hour ending on May 12 from 3 p.m. to 5 p.m. Along with the promotion of the Caramel Ribbon Crunch Frappuccino, all frappuccinos are half-priced.
"This promotion definitely gave me a reason to fulfill my craving for Starbucks," sophomore Angel Pineda said.
To start off this "Caramel on Caramel" promotion, Starbucks introduced their "Show your #sipface" on social networks like Instagram, Facebook, and Twitter. Each person can personalize or create their own "sipface" for the public to see. If you are a top sipper, then you can be featured on the official Frappuccino website.
"With so many people at Starbucks during happy hour, I learned how important it is to cope with a large amount of people and still having the patience to serve them," Starbucks employee and junior Cassandra Manio said.
With #sipface trending at the start of the promotion on May 3, Starbucks is planning to introduce their Animal sipface promotion soon.
"Looking through the #sipface's on Instagram made me want to go to Starbucks and make one of my own. It really does make this promotion worthwhile," junior Adrianne Wolf said.
Sip Face photos can be found on the Starbucks website, along with social media websites Instagram, Facebook, and Twitter. The best sip photos can be found on the Frappuccino website.
"What got me to go was the 50% off sale. The fact that I don't have a job, or any source of income made me really enjoy this promotion," freshman Naod Haile said.

Loading ...