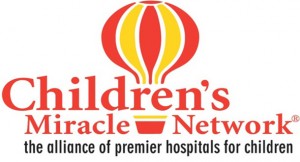 In partnership with iHop, the Future Business Leaders of America at Southwest Career and Technical Academy are raising funds for the Children's Miracle Network Hospital Charity on February 12 for the National Pancake Day.
"This is a great event for FBLA to be involved in, because I believe that if you do good things, good things will happen to you," Flora Shi, junior, said.
iHop has extended to high schools all over the country the invitation to help them raise money for children in need of surgery. For each donation, a small paper balloon (for those who donated $1) or a big balloon ($5) will be posted to the cafeteria wall identifying the individual who made the donation. Contributions of more than $1-5 are gladly accepted. The donation balloons are currently posted at the school's cafeteria entrance.
"We are currently two weeks into this charity. Our goal is to raise $1,000 and we've already received over $100 in donations," Gerard Cana, president of FBLA, said.
This charity event will continue until Feb. 28. iHop is hosting their National Pancake Day on the final day. Customers are offered a free stack of pancakes when they dine at the restaurant. By advertising free pancakes, iHop hopes the customers will donate money to charity rather than spend it on the pancakes.
"I believe that this charity is appropriate for the school to participate in. It's for a very good cause and it's inexpensive. Everyone should donate," Sara Guiang, junior, said.
Donations can be given to any FBLA members or to Mr. Craig Statucki. Help out FBLA, save a life, and eat your heart out with pancakes at the International House of Pancakes!