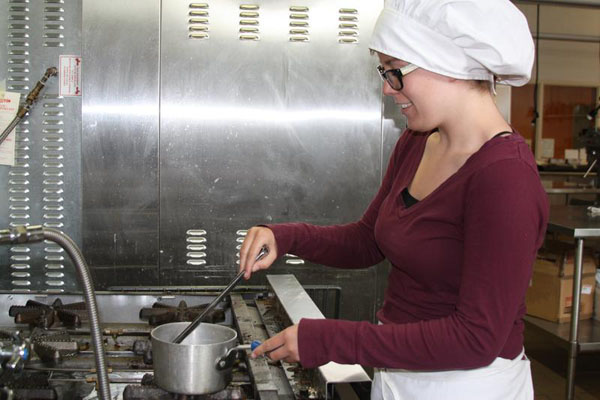 The freshmen Fundamentals of Hospitality and culinary class have used the skills that they learned from their Spring PBL to create a Coyote Cookbook dedicated to Three Square Food Bank.
"I hope that people will buy our cookbook and enjoy our recipes," freshman Shiina Suarez said.
This downloadable e-Book cookbook will be available for purchase on Amazon.com, and will contain many different original recipes. The goal for the cookbook is to feed low-income families that are unable to afford their own meals, which is why each recipe should cost under $5 to make.
"Our class worked really hard to make the recipes the best that they can be," freshman Joey Harvanek said.
The recipes in the cookbook are all different, but each had to have at least 500 calories, 30% of the calories could be from fat and each recipe has to serve a family of four. Some of the recipes include tomato basil soup, dinner rolls, pastries, and more.
"I had more fun making the recipe than cooking it, and I hope people will buy it," freshman Sadie O'Connell said.
The release date of this cookbook has not been confirmed, and will be donated to Three Square once it is finished. Each recipe was made by the students during third quarter and the ebook is still being written. The book will be a collaboration of all the students recipes, so every student will be a part of creating the cookbook.
"The recipe me and my group made was so good, I know people are going to like it too," freshman Ezra Ocampo said.

Loading ...