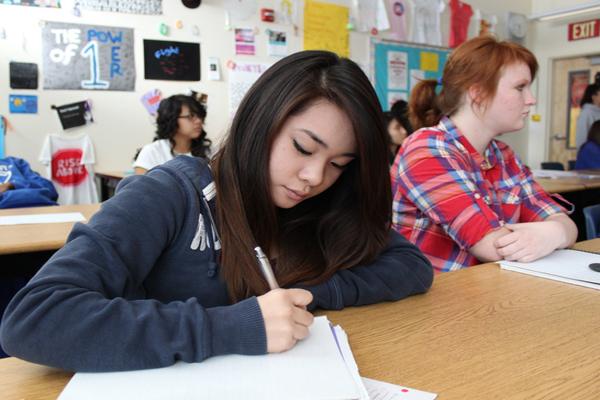 With a new batch of freshman students being switched from health into Mrs. Laura Penrod's Freshman Studies class, social contracts within each individual period were constructed Jan. 28-29.
"Social contracts are almost like contracts you have to make for PBLs, but not as professional. As a class, we have to come up with rules, such as what we will do should a conflict arise and what we will do as disciplinary actions," freshman Daphne Desantos-Singkum said.
The purpose of a social contract is to allow students to have freedom within the class and each classes social contract varies while still following the same guidelines. Each class period must make up their own set of rules and they must abide by them rather than following programmed rules made by the teacher.
"In order for the students to learn how to think for themselves and learn what it is to voice their own opinion, I thought it would be nice for them to make a social contract and create the class rules. Having students come up with individual rules per class is much more fun and creative than setting my own set of rules," Penrod said.

Loading ...
The social contract must include rules that cover respect, responsibility, conflict, and accountability. By putting their signature down onto the contract, students are agreeing to abide by the rules laid out by their fellow peers and themselves.
"This is almost like the scenario when Congress was making the first Declaration of Independence, except we're freshmen coming up with laws for class. I like this idea because it's much more fun than having to follow dumb rules that we had no say in creating," freshman Joseph Ocampo said.